Since 1950, the Frantz Company has been the industry leader in manufacturing and distributing quality sweeping compound products, which provide excellent dust and dirt absorbency and are smooth and easy to sweep.
Sweeping Compounds
For over sixty years, Frantz Company has manufactured quality sweeping compounds for any type of floor. All our sweeping compounds are formulated for maximum dust and dirt absorbency and smooth, easy sweeping. Each compound is completely safe on its designated flooring surface, and each carton or drum is clearly labeled as to its correct usage.
Brightly-colored Frantz sweeping compounds are highly visible for miss-free sweeping. Now, anywhere you sweep, you can eliminate dust, protect the sweeper and get cleaner, more attractive floors.
---
#1 Oil Base (no sand)
This oil-base compound is sand free and will not scratch finely finished floors.
Ideal for use on:
Ordinary wood and concrete
Painted or sealed wood
Painted concrete
Mosaic tile
Ceramic tile
Vitreous tile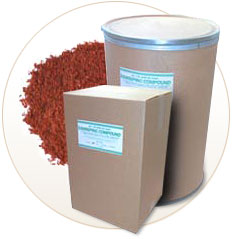 ---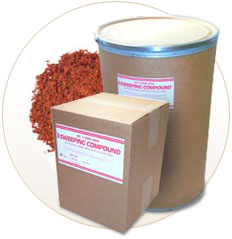 #2 Sand Base
Our most popular general purpose compound.
Made from an oil, sand, and a selected sawdust formula to provide excellent cleaning on coarser types of floors.
Designed for use on:
Ordinary wood
Metal floors
Concrete Floors
---
Call
1-800-262-8700
or
contact
the Frantz Company with your questions.